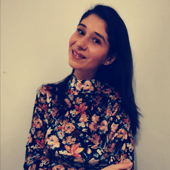 Cristina Olteanu
HR Managing Partner
HR Managing Partner | Talent Acquisition Leader | Career Match-Maker – finding great talent for fast-growing companies | GCDF – Career Consultant
Self-directed and driven HR Partner with over 10 years experience and comprehensive accomplishments leading organizational development, Executive Search, Talent Acquisition and Mass-Recruitment.

I develop projects that have a strong impact on people through strength in relationship building, Learning & Development, Talent Management, Outplacement, Career Coaching and Change Management, with solid exposure to BPO & Shared Services Centers, Auto, FMCG, Retail, IT, Oil & Gas, Finance & Accounting, HR, Marketing, HORECA, Insurance, etc.
Known as an innovative thinker, recognized for maximizing performance by implementing appropriate strategies through analysis of details to gain understanding of business strategy, employments trends and relationships. Highly organized, creative problem solver who excels at guiding teams through challenging projects.

I love to establish and continuously improve an awesome culture and employee experience and I derive my energy and passion from making any candidate/company journey successful.

I am highly skilled in: Talent Acquisition, Consultancy and Organizational Development, Executive Search Head-Hunting, Mass Recruitment, HR Strategies, Candidates and Client Management, Team & Business Unit Management, Recruitment Strategy, Career Coaching.